Introducing Destei's new smooth coat Dachshund designs for all Dachshund owners and lovers! You can now shop both long hair and short hair Dachshund designs printed on T-shirts, tote bags, phone cases, mugs, pillows, pet bowls and numerous other products.
About The Design
Destei's original smooth coat Dachshund dog breed illustration pictures the breed standing with its short legs and looking towards the viewer with a kind face expression. The dog's large folding ears frame the face together with the expressive eyebrows. The dog's tail is in a relaxed position pointing towards the ground.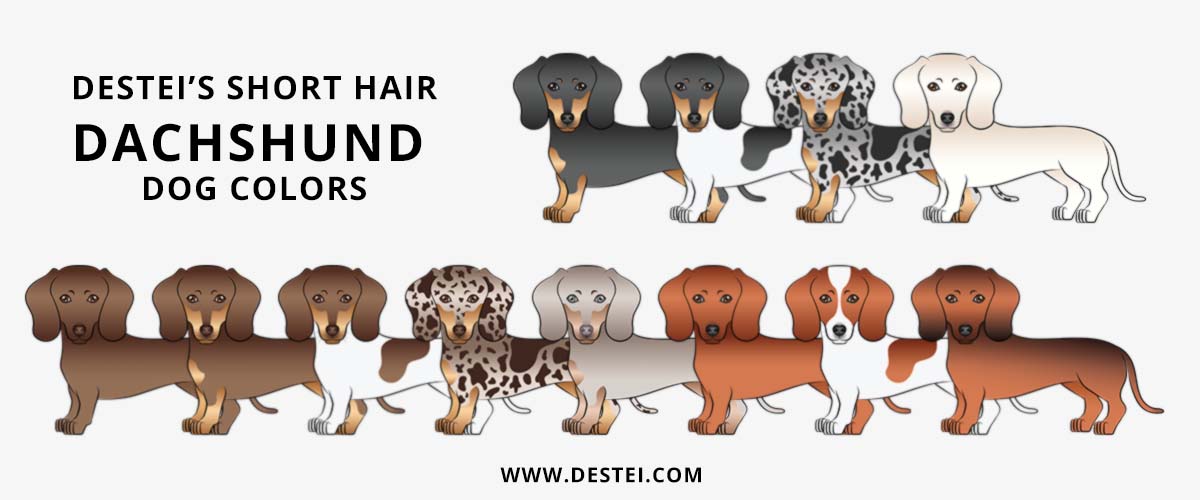 Coat Colors
Just like Destei's long hair Dachshund designs that were published a while ago, this new smooth coat Dachshund design also comes in 12 different coat color options. The colors include everything from solid red to tan marked Dachshunds, dapple pattern Dachshunds and piebald pattern Dachshunds as well as the more rare colored English cream and Isabella and tan color Dachshunds. This large selection of different coat colors allows for customers to choose the design that most resembles their own Dachshund or simply the kind of dog that they like the best.
Background Scenes
There are a couple of different background designs available for the dog illustrations including paw patterns and some Christmas theme scenes. New ones are always exciting so now you can shop some of the dogs in a playful birthday theme scene as well. The scene includes colorful balloons that are tied on a dog bone, a purple and yellow color present and a fun pastel confetti background.
Wish your loved ones happy birthday with a cute Dachshund greeting card or host a whole Dachshund themed birthday party with the help of Destei designed cute Dachshund birthday party invitation cards, paper plates, paper mugs, paper napkins, party hats and favor bags. The products are easy to personalize with your custom text to create a memorable event.