Designs By Destei
Destei is a graphic design company specialized in product surface design.
Welcome to discover and shop Destei's dog breed specific illustrations and various other designs printed on T-shirts, bags, mugs, pet supplies and other merchandise. Find unique gift ideas and personalizable products that will be loved for a long time to come.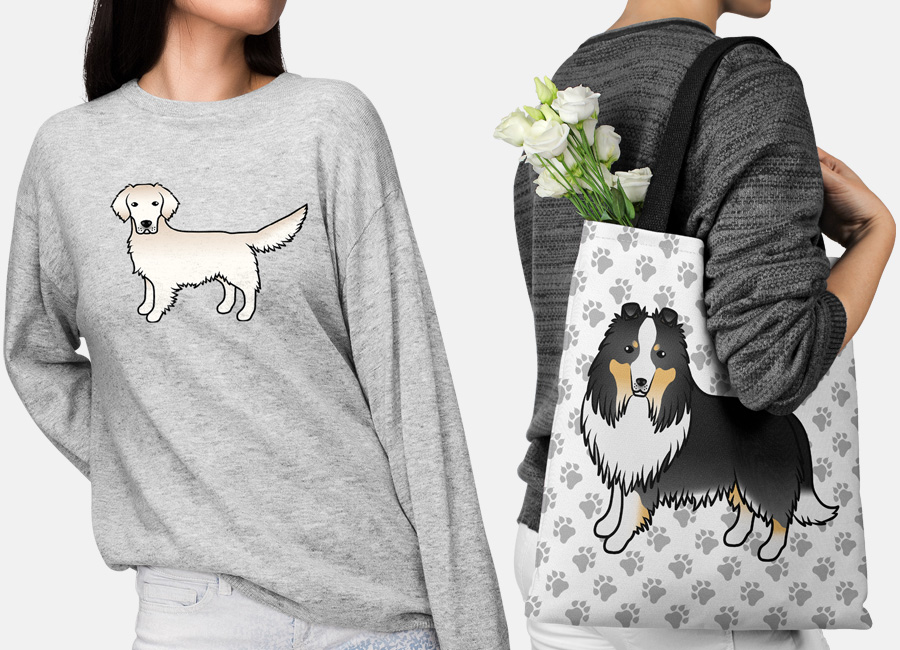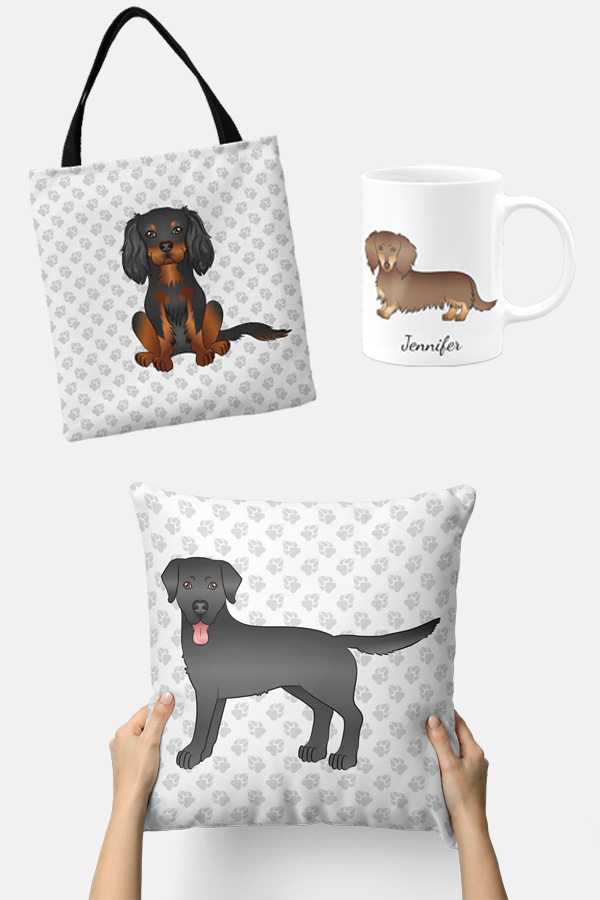 The Platforms
Each product is made to order by third-party print-on-demand companies. These companies print Destei's designs onto products and ship them out to customers thus taking care of everything related to orders. This allows for Destei to focus on creating new designs.
Destei designed products are currently available on Zazzle and Society6.
Hi, I'm Outi (pronounced O-tea) and I'm the owner and designer of Destei graphic design. I specialize in digital art and illustration.
As a dog person I'm continuously inspired by our canine friends and I especially enjoy creating dog related designs. To me there's an interesting challenge in trying to capture the little details that make each breed look like they do starting from the shape of the dog's body to the length of the dog's coat. Naturally I also enjoy designing pet supplies including pet ID-tags, food bowls, dog collars, leashes and so on. Occasionally I create other than dog related designs as well such as patterns, textures, nature designs, other animal designs, seasonal designs etc.
When I'm not designing, you will most likely find me spending time with my own dogs. We especially enjoy hiking and exploring the nature around us. I love what I do and I hope that my work can bring you even a sliver of the happiness I feel when I create it.
Thank you for visiting!