New cute dog breed design is now available for all you Dachshund dog owners and fans! This is a breed that has been requested a couple of times, so I'm very happy to announce these new Doxie designs for all you Dachshund moms and dads!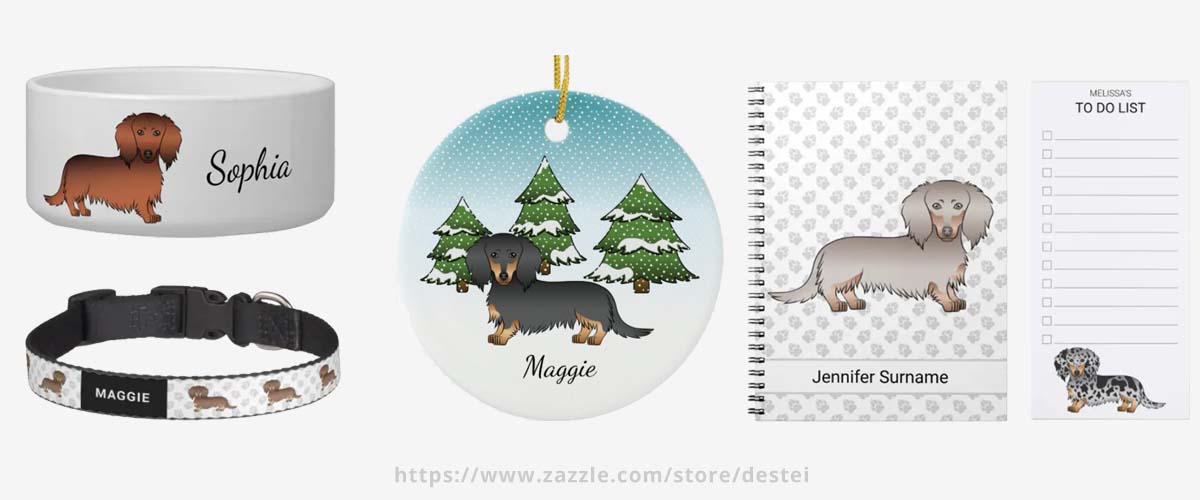 About The Design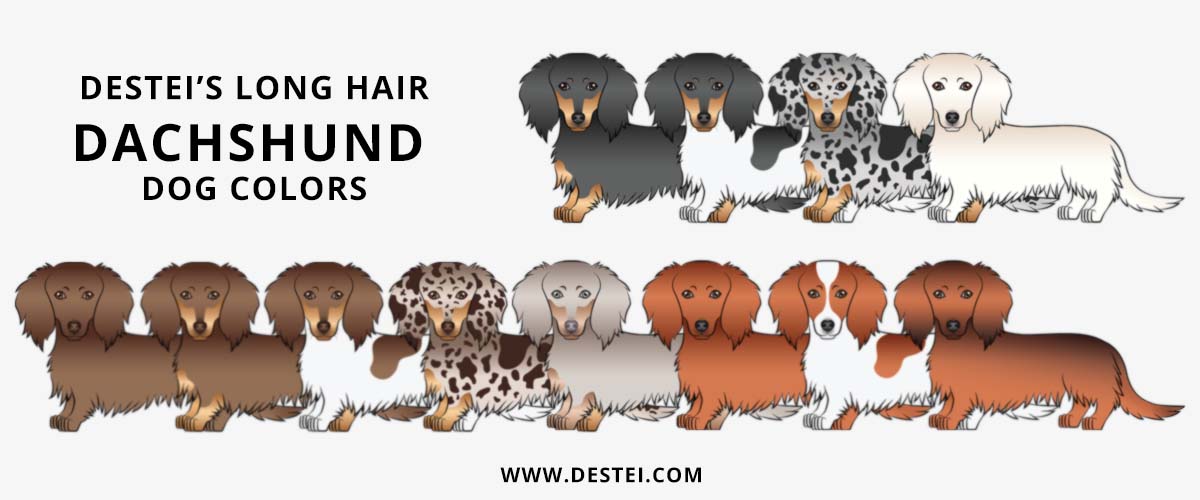 Destei's new long hair Dachshund dog breed design features a cute little dog standing and looking towards the viewer with a kind face expression. The dog has short legs and a long back, just like Dachshunds do in reality. The long coat is shown in the dog's down folding ears, chest, stomach, legs and tail.
This design comes in twelve different coat colors including black and tan, piebald patterns, dapple patterns, red sable, cream and even Isabella and tan. This large coat color selection allows for customers to find the Dachshund design that most resembles their own dog or the kind of Dachshund they prefer the most. The color of the eyes and nose change depending on the coat color and pattern.