Happy 2022! I hope you had a wonderful Holiday season and feel ready to roll into this new year.
If your New Year's resolution was to be healthier and get in better shape this year, here are some fun product ideas from Destei's Zazzle store. I don't know about you, but I find exercise just a tad bit more fun when I have clothes or other workout related material that I like.
Shop On Zazzle
Disclaimer: The product links in this post will direct you to Destei's Zazzle store. Destei may receive commission, if you make a purchase from the links used in this post.
Planners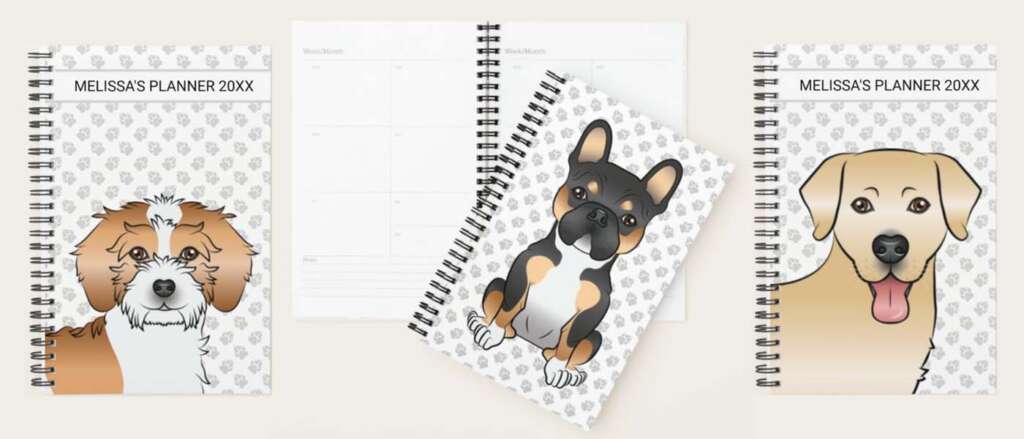 Plan your workouts and keep track of them with the help of these cute planners. Zazzle's website shows that these planners are available in two different sizes and you can choose either a soft or a hard cover for them. There are even three color options available for the spiral which are black, white and gold.
To Do List Notepads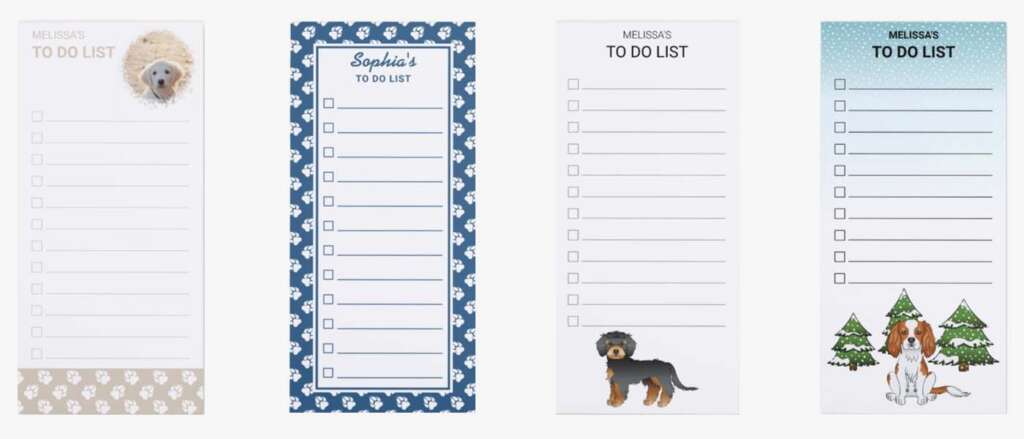 Another way to organize your fitness plans and to keep track of them could be using these cute and personalizable To Do List notepads. There are several checkboxes and you can personalize the title on the top with your custom text. These fun checklists are also great for writing down your grocery lists or other pending tasks you need to get to.
Water Bottles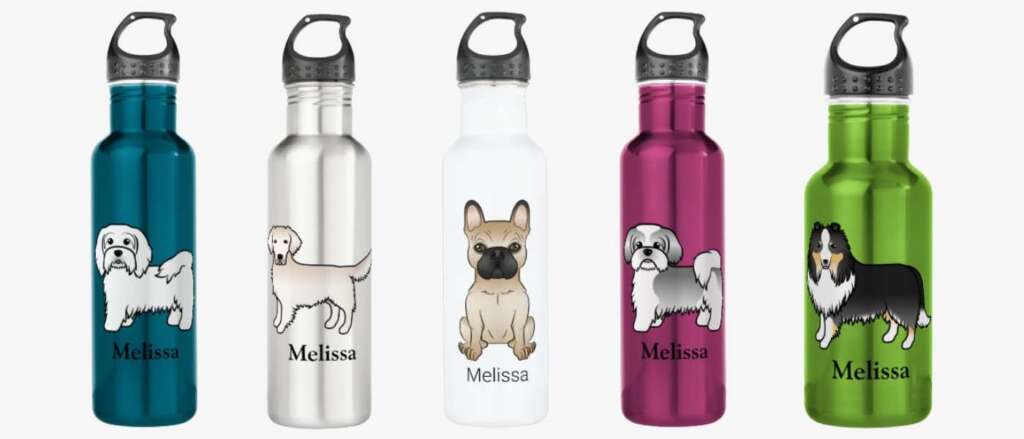 These lightweight stainless steel water bottles feature Destei's cute dog breed designs and a personalizable text area for a name. Never mix your water bottle with someone else's at the gym again! Zazzle's website shows that these water bottles are available in multiple different color options. The product page reads that these water bottles do not give a plastic taste to beverages and that they are certified free of harmful chemicals. They are also said to be durable and they come with a treaded lid.
Yoga Mats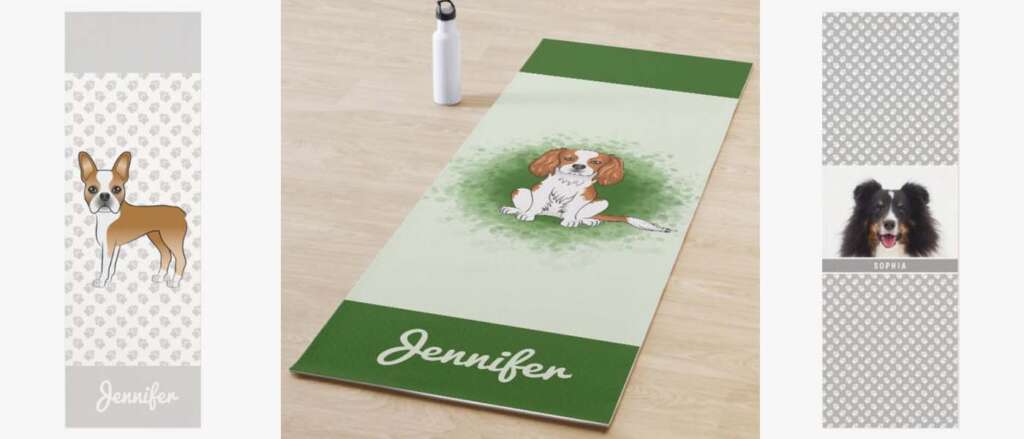 Find cute and personalizable yoga mat designs in Destei's Zazzle store. According to Zazzle these yoga mats are ECO friendly, composed of cellular vinyl and they are free from BPAs, phthalates and latex according to the product page. The mats are lightweight and they contain a mesh center membrane for added stability. Dimensions: 72″ x 24″ & 0.25″ thick.
Beach Towels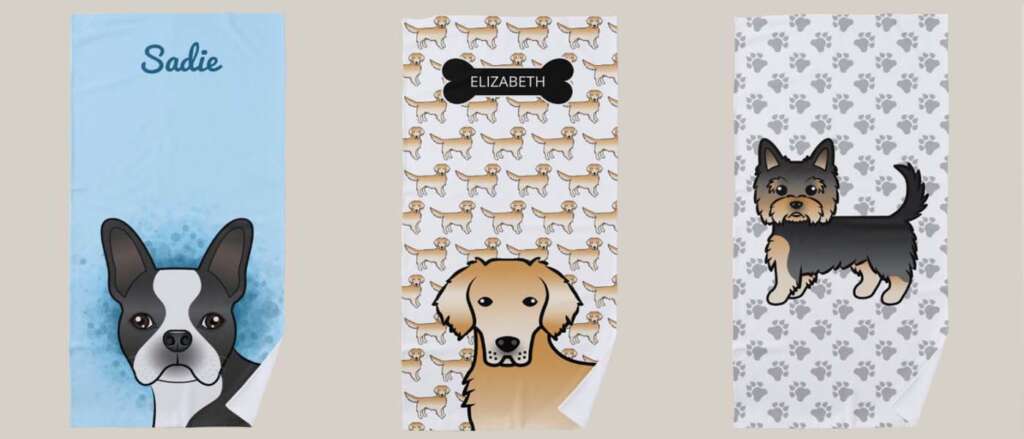 Whether you need a towel for yourself to bring to the beach or to the gym or maybe you need a towel to wipe up your dog's muddy paws after a long hike, these beach towels are ready for the job. Zazzle writes that these towels are machine washable and can be tumble dried on low. The front material is made of polyester blend while the back is 100% cotton. Dimensions: 70″ x 35 "
Backpacks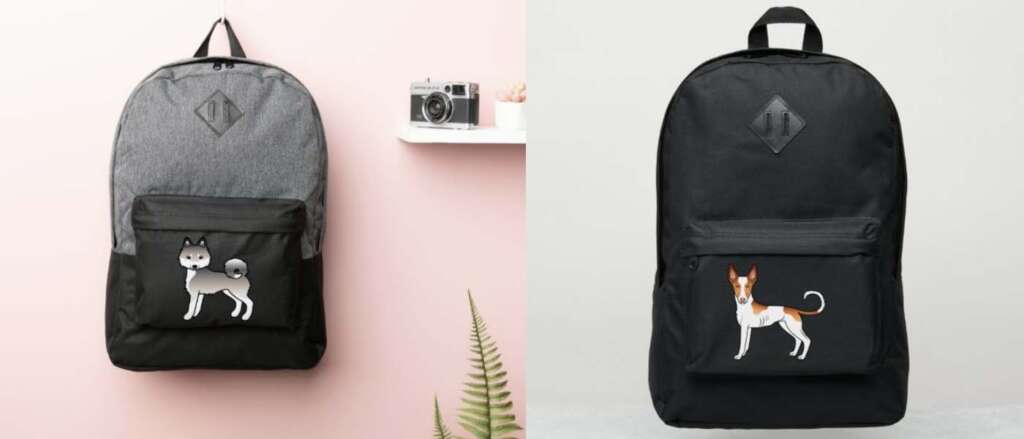 Get a backpack featuring your favorite dog breed illustrated on it. Zazzle offers a variety of different style backpacks and backpacks in different price ranges which makes it great for you to find the type that fits your lifestyle the best.
Apparel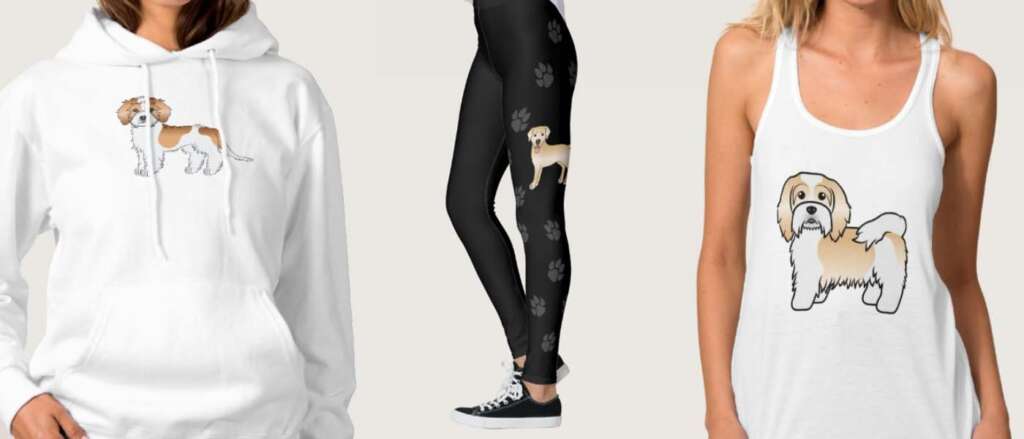 Shop Destei's dog illustrations on Zazzle's clothing. Find everything from T-shirts and hoodies to leggings and even socks. Such cute pieces to wear on your walks outside with your pup, for example.
Hair Ties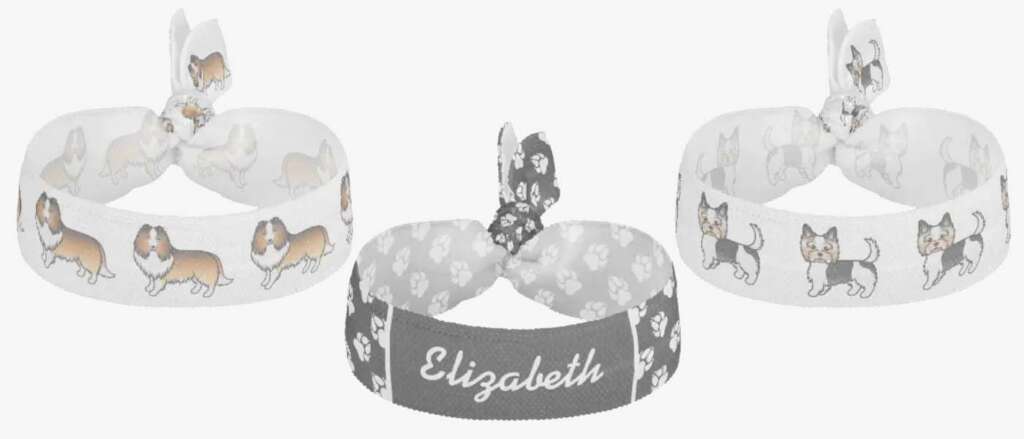 Look cute while you keep your hair out of your face during exercise with the help of these elastic hair ties from Destei's Zazzle store.
---
For even more products, welcome to visit Destei's Zazzle store.