Disclaimer: The product links in this post will direct you to Destei's Zazzle store. Destei may receive commission, if you make a purchase from the links used in this post.
Description
Destei's original cartoon illustration of a cute Labrador Retriever breed dog. The design is available on numerous different kind of products starting from clothing and home decor items to stationery, pet supplies and more.
Personalized products
Many of the products available on Zazzle have an easy to personalize text template on them. This means that you can write your dog's name or other custom text on the item. Make the products truly special by personalizing them.
---
Featured Products
SHOP ALL DESTEI'S LABRADOR RETRIEVER DESIGNS ON ZAZZLE
---
Destei's new Labrador Retriever dog breed illustration is here! It's been quite a while since I last created a dog breed design, so I'm very happy to publish this new Labrador Retriever design for all you Lab owners and fans. I had a lot of fun drawing this particular design and doing my best to capture the sweet and kind look of the typical Labrador Retriever breed dog.
Welcome to find gift ideas for the Labrador lover in your life!
About The Design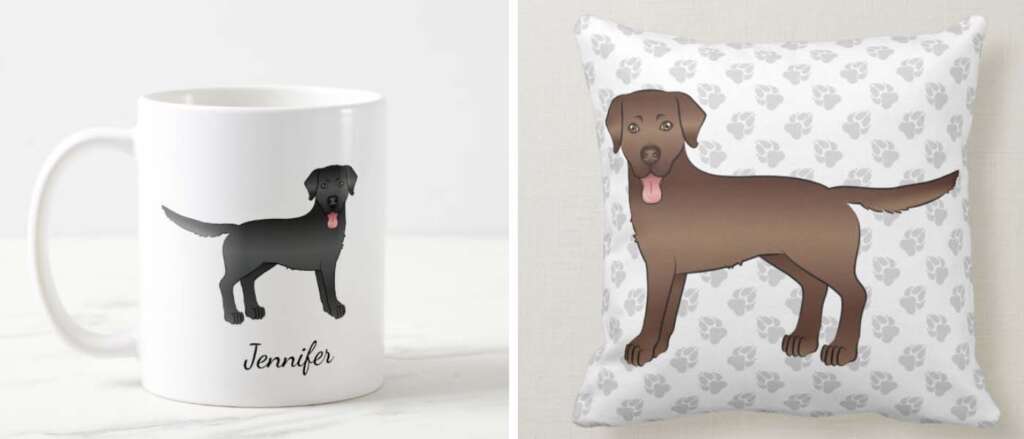 Destei's new Labrador Retriever design features a happy Labrador Retriever dog that is looking towards the viewer. The dog has drop style ears typical to the breed, the nose is big and the dog's pink tongue is hanging out from his open mouth making him have a happy face expression.
The dog's coat is short and sleek, but I made sure to add some "fluffed up" areas as well to show that Labs are soft and cuddly even though their coat is short.
Coat colors:
You will notice that while most of the color variations have brown eyes with a black color nose, the chocolate lab version sports yellow color eyes and a brown nose instead just like the dogs do in reality. I hope that these four color options allow for you to find the design that most resembles your own Labrador Retriever or the kind of lab you like best.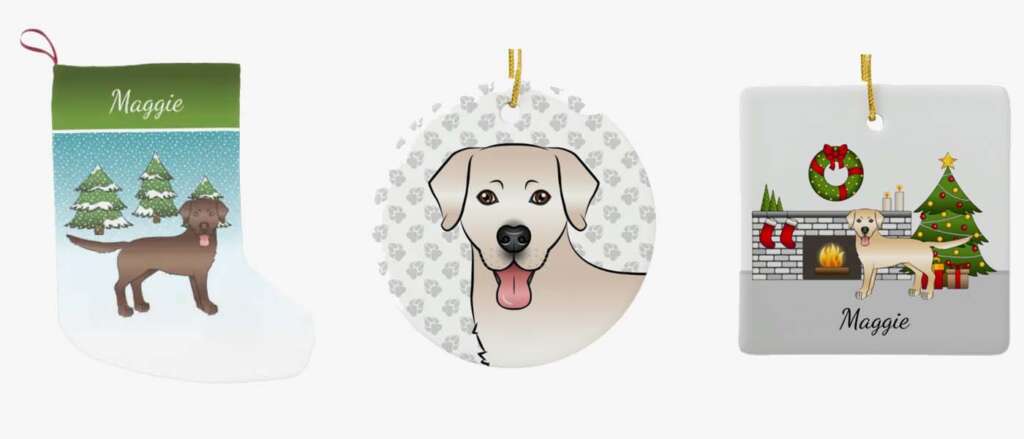 There are a couple of different background designs available for this dog breed including Christmas themed designs.
I hope you Labrador Retriever owners and lovers enjoy these new designs as much as I enjoyed drawing them.
---