A fun way to include your dog into your Holiday festivities is to get your pup his / her very own Christmas stocking. You can fill the Christmas stocking with various dog related items starting from toys and treats to useful pet gear.
Related article: 20 Christmas stocking stuffer ideas for dogs
Disclaimer: Destei may receive commission, if you make a purchase from the links used in this post. Terms of service.
Shop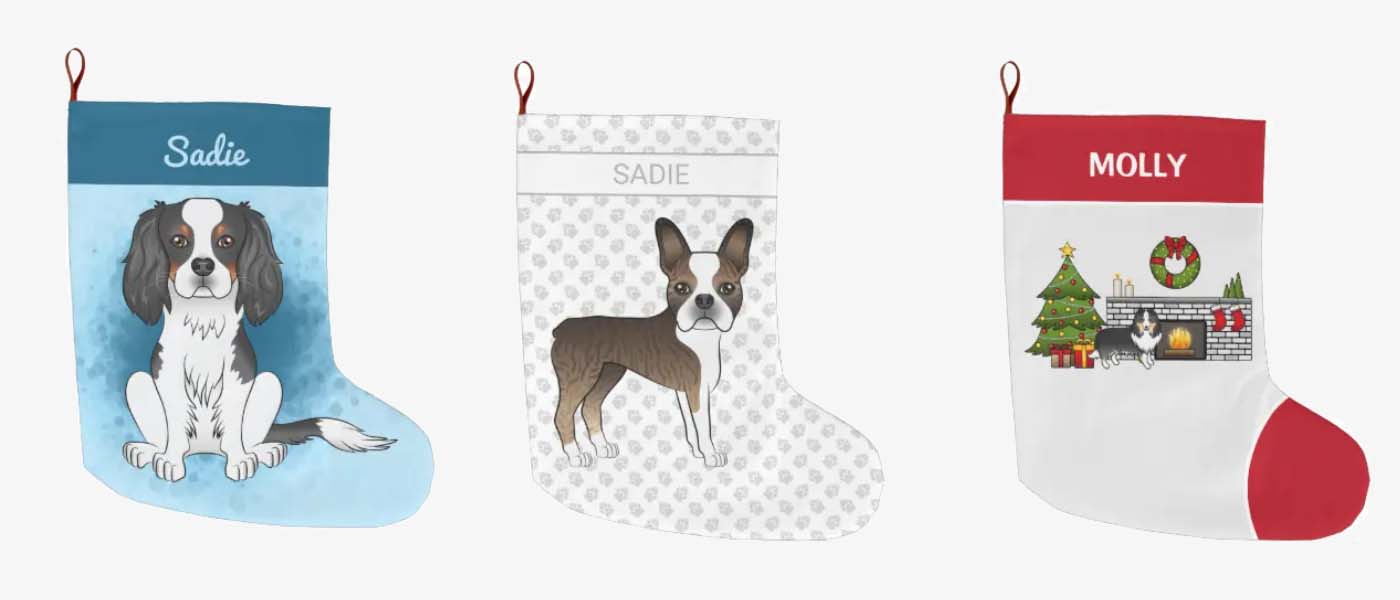 Welcome to shop Destei's Zazzle store for cute dog breed illustrations on Christmas stockings. Choose from numerous designs and easily personalize the Christmas stocking with your pet's own name or other custom text of your choosing.
About the product (according to Zazzle as of Dec, 2022):
Available in two sizes: small (9″ x 16″) and large (12″ x 20″)
Available in three different materials: brushed poly, faux linen or coral fleece
Choose from a double sided print or a red back panel
Includes a sturdy sewn-in loop for hanging
Machine washable, lay flat to dry
Made in USA
For more cute dog design products, see the dog breeds section and pet supplies section.
Pin this!